About Empire Financial Research
Founded in 2019 by former hedge-fund manager Whitney Tilson, Empire Financial Research aims to provide advice, commentary, and in-depth research and analysis to help people around the world become better investors.
We're contrarians on the hunt for investment opportunities that Wall Street has overlooked... and we aren't afraid to make bold predictions.
We've compiled an expert team of analysts and researchers who focus on both value and growth investing, short-selling, macroeconomic analysis, and more.
Our commitment to excellence has quickly made us one of the most respected publishers in the financial newsletter industry. Our subscribers include many of the biggest names on Wall Street – including Bill Ackman, Joel Greenblatt, David Einhorn, Seth Klarman, Leon Cooperman, as well as some of the biggest names in sports and entertainment.
About Whitney Tilson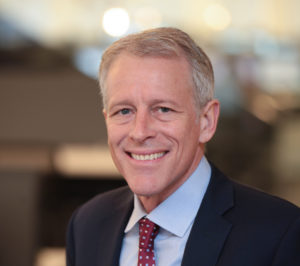 Whitney Tilson is the founder and CEO of Empire Financial Research, as well as the editor of the Empire Investment Report and Empire Stock Investor.
He graduated magna cum laude from Harvard College with a bachelor's degree in government in 1989. After college, he helped Wendy Kopp launch Teach for America and then spent two years as a consultant at the Boston Consulting Group. He earned his MBA from Harvard Business School in 1994, where he graduated in the top 5% of his class and was named a Baker Scholar.
Tilson spent much of his childhood in Tanzania and Nicaragua (his parents, both educators, were former Peace Corps volunteers who have since retired to Kenya). As a young child, he was part of the famed Stanford "marshmallow test." Prior to creating Empire Financial Research, Whitney Tilson founded and ran Kase Capital Management, which managed three value-oriented hedge funds and two mutual funds. Starting out of his bedroom with only $1 million, Tilson grew assets under management to more than $200 million.
An accomplished writer, Tilson recently published his fourth book, The Art of Playing Defense: How to Get Ahead by Not Falling Behind. He has also co-authored two books, The Art of Value Investing: How the World's Best Investors Beat the Market (2013) and More Mortgage Meltdown: 6 Ways to Profit in These Bad Times (2009), and was a contributor to Poor Charlie's Almanack: The Wit and Wisdom of Charles T. Munger (2005), the definitive book on Berkshire Hathaway Vice Chairman Charlie Munger.
He has also written for Forbes, the Financial Times, Kiplinger's, the Motley Fool, and TheStreet.com. He was featured in two 60 Minutes segments – one in December 2008 about the housing crisis, which won an Emmy, and another in March 2015 about Lumber Liquidators. Tilson has appeared dozens of times on CNBC, Bloomberg TV, and Fox Business Network and has been profiled by the Wall Street Journal and the Washington Post.
In his spare time, Tilson is involved with a number of charities focused on education reform and Africa. For his philanthropic work, he received the 2008 John C. Whitehead Social Enterprise Award from the Harvard Business School Club of Greater New York. He is a member (and served as chairman) of the Manhattan chapter of the Young Presidents' Organization.
Tilson is an avid mountaineer, having climbed the Nose of El Capitan in June 2020 and summiting Mt. Kilimanjaro, Mt. Blanc, the Matterhorn, and the Eiger. He also regularly competes in obstacle course races and is the all-time record holder in the 50+ age group at the 24-hour World's Toughest Mudder, having completed 75 miles and nearly 300 obstacles in 2016. Tilson currently lives in Manhattan with his wife of 27 years, with whom he has three young adult daughters.
About Enrique Abeyta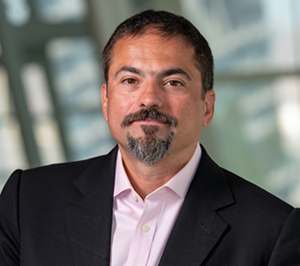 Enrique Abeyta is editor of the Empire Elite Trader, Empire Elite Growth, Empire SPAC Investor, and Empire Elite Options newsletters. He graduated cum laude from the Wharton School of Business and the College at the University of Pennsylvania. During his time at Penn, he was one of the early founders of the Wharton Fellows Fund, a student-run endowment investment fund. He also spent three years as the head of research at the Pennsylvania Investment Alliance, the oldest student-run investment club in the U.S. Enrique Abeyta joined Empire Financial Research in 2019.
Following his graduation, Abeyta spent 20-plus years on Wall Street, where he founded and served as managing partner of two long/short hedge funds. In 2000, he co-founded Stadia Capital, working as a portfolio manager while overseeing a six-person team of investors and more than $750 million. During his six years at Stadia Capital, he helped grow assets to more than $1.7 billion.
In 2007, Abeyta founded the 360 Global Capital hedge fund, growing the firm to peak assets under management of $260 million and managing a team of nine investors. He later worked on the launch team for the Falcon Edge Capital fund, where he focused on short-selling.
In his two-plus decades on Wall Street, Abeyta raised more than $2 billion in assets. His impressive track record included strongly outperforming the S&P 500 over a decadelong period, including generating positive returns during the bear markets that followed the dot-com bubble and global financial crisis.
Most recently, Abeyta served as co-founder and CEO of digital media and e-commerce company Project M Group. Founded in 2017, the company acquires digital media properties, including Revolver magazine – the biggest hard-rock and metal magazine in North America, with more than 1 million subscribers.
In addition to his interests in digital media, finance, heavy metal, and tattoos, Abeyta is an avid long-distance runner. He has run seven marathons and plans to complete the six world majors with Berlin. He currently lives in Arizona with his wife and two children.
About Herb Greenberg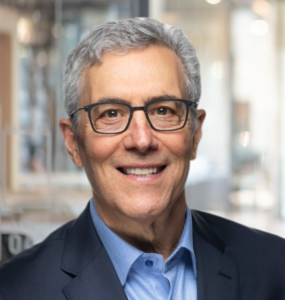 Herb Greenberg is the editor of the Empire Financial Daily e-letter and Herb Greenberg's QUANT-X System.
Previously, he was the co-founder of Pacific Square Research and Greenberg Meritz Research & Analytics – both independent, short-biased investment research firms.
Greenberg spent more than 40 years as a financial journalist at some of the country's leading newspapers, websites, and broadcast media, where he covered almost every industry.
He served as senior stocks commentator at CNBC and was a financial correspondent at the Chicago Tribune. He also spent 10 years as the daily business columnist for the San Francisco Chronicle, during which time he started his five-year run as Fortune's monthly Against the Grain columnist and was the morning business reporter for San Francisco's KRON-TV.
When the Internet and online media were still emerging, Greenberg was one of the first mainstream journalists to make the shift online, when he became senior columnist at TheStreet. He later shifted to the same role at MarketWatch. When Dow Jones bought out MarketWatch, he added a weekend investor column for the Wall Street Journal to the mix.
Earlier in his career, Greenberg was a reporter at Crain's Chicago Business and a business reporter for the St. Paul Pioneer Press. He also spent a year as an analyst at a risk arbitrage firm.
Greenberg holds a bachelor's degree in journalism from the University of Miami and completed the Herbert J. Davenport Fellowship at the University of Missouri.
About Gabe Marshank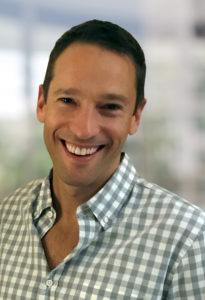 Gabe Marshank is a senior editor at Empire Financial Research. He graduated cum laude from Yale University with a degree in political science in 1997.
A week later, he started work at Leon Cooperman's Omega Advisors, researching deep value investments. Later, Marshank worked for Pequot Capital, where he focused on global technology, media, and telecom investments. He also spent years as a generalist at Steve Cohen's S.A.C. Capital and David Einhorn's Greenlight Capital.
In his two-plus decades as a professional investor, Marshank has covered almost every industry in every geography. His focus has been both long and short, and he has been responsible for managing billions of dollars in capital and generating more than $1 billion of profits for his firms' investors.
In 2019, Marshank retired from the hedge fund industry to focus on investing on his own behalf. Marshank believes that the time he spends away from the screens – traveling, surfing, and cooking – gives him the perspective to be an even better investor. He currently resides in Berkeley, California with his wife and three daughters.
About Alex Griese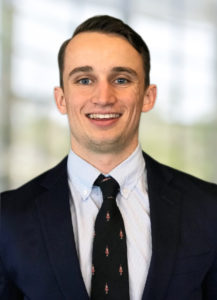 Alex Griese, CFA, is an analyst at Empire Financial Research. He is a contributor to the Empire Stock Investor and Empire Investment Report newsletters.
Griese graduated from Carleton College in 2017 where he double majored in computer science and economics.
Prior to working at Empire Financial Research, he worked at Ulland Investment Advisors in Minneapolis, where he specialized in technology and financial stocks. 
In his free time, Griese loves to read and play soccer and video games.